Future-Spark R&D Consulting Center
Solving the World's Sustainability Challenges in Your Lifetime.
---
Future-Spark owns large areas of intellectual property covering a range of key inventions and industrial alternatives for renewable and sustainable solutions, all geared toward improving the survivability of our technologically over-burdened World.
Future-Spark is putting together funding and staff for several Future-Spark Teams who all understand what is at stake on this Planet and are both enthusiastic and driven to work hard on these and other Future-Spark technologies.
---
As Future-Spark Teams, we can make powerful things happen
in this World for the betterment of everyone.

---
Please read the following business opportunities and decide where, how, and what you want to contribute. Click below for more information on each one. Then send your resume, a proposal, a business sketch, and/or funding plans on the subject(s) of your choice,
including your own
, and Future-Spark will begin matching teamwork, talents, tools, and technology to help launch these and other important advances in our World. In most cases, the standard
Future-Spark Non-Disclosure Agreement
will be requested as part of registration.
---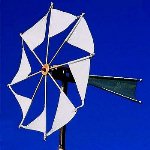 This team will include expert sail makers, mast builders, mechanical and aeronautic engineers, among many others. The first two projects include retro-fitting existing "skinny-blade" wind turbines with sails, and the second uses that experience in designing the next generation of
high performance
sail turbines.


This team will involve chemists, microbiologists, process engineers,
and
international aid workers
. The first task is to refine several processes and recipes under sealed lab conditions. The next step is to gear up for production and distribute supplies to populations with the most needs through several international health organizations.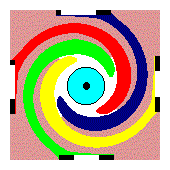 After reading the NWTC Curriculum, the
natural born leaders for this program will already know who you are. Getting to know each other better will involve a wilderness excursion trip as part of the staff training. Group cohesiveness for this program is paramount. The different professional backgrounds, expertise, and counseling skills must be woven together into the program to provide a strong safety net for these candidates.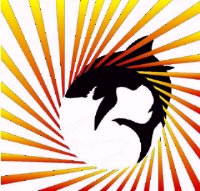 This team starts with building the new, proprietary
Fire-Bolttm H.V. Pulse Coil.pdf
into surfboards. The Fire-Bolt
tm
can launch strong electro-magnetic pulses which are harsher and travel farther than existing Shark Deterrent devices. A dedicated group of ocean biologists and behaviorists will be able to verify the range and long-term effectiveness before distributing internationally on this fast track, crowd-funding program.

This team starts with a strong legal base, as
P
atent No. 8,928,290
is already under contention, as any good patent would be. This technology can double, possibly triple the driving range of electric cars, thus eclipsing fuel-based cars in long-term reliability and distance. After legalities, hiring an administration staff, several machinists, a few electronic geeks, and a custom car design group can finish the prototypes and testing in short order.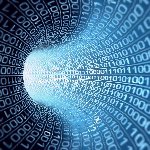 This global project starts with an international symposium of the best physicists, chemists, national labs, and companies building high-powered physics machinery and semiconductor capital equipment.
The first symposium will overview the
combine
d technologies
on several types of full systems
: please review R.E.R. White Paper.
The global point: If CERN and the LHC, Large Hadron Collider, can be built to find sub-atomic particles, then ten R.E.R. Machines can be built worldwide to clean up toxic e-wastes and Super Fund Sites using the same Physics on larger atomic particles. These R.E.R. machines can even scrub Carbon,
Sulfur
,
and
other fossil fuel pollutants from the atmosphere and produce valuable Oxygen.
The next
symposium will set
an overall schedule, rough budget estimates, and other global concerns that can be outlined. Finally, sub-system work groups will begin forming around key sub-systems,
based on
knowledge and experience. The best talents will naturally gravitate towards their suitable groups. There a lot of work yet to be done in cleaning up this Planet Earth, and it starts with R.E.R.